Dropping 41% from the previous weekend, The Amazing Spider-Man 2 holds on to the top spot for a third week in a row, with a cumulative gross of £19.77m. Adding in takings from bank holiday Monday, the Spidey sequel is now comfortably through the £20m barrier with £20.5m. Despite the Bank Holiday weekend attracting a number of wide releases, notably big-budget 3D disaster movie Pompeii, The Amazing Spider-Man 2 has so far faced no studio blockbuster coming in against it, and won't do so until Godzilla and X-Men: Days of Future Past arrive later this month.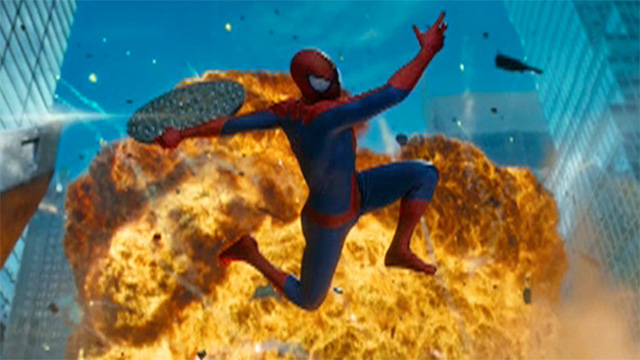 Link to video: The Amazing Spider-Man 2: watch Andrew Garfield in the trailer
The original Amazing Spider-Man stood at £22.27m after three weekends of play, on its way to £26m. That film started strong, but faced tough competition, and was already down to just £1.05m takings on its third frame, as against £1.98m just scored by The Amazing Spider-Man 2. For that reason, Sony will be hoping the current film can eventually out-perform its predecessor.
The Amazing Spider-Man 2 is only the third film this year to post three successive weekends at the top spot, following The Wolf of Wall Street and The Lego Movie. Wolf and Lego are the only titles to have outgrossed Spidey at the 2014 box office.
The real winner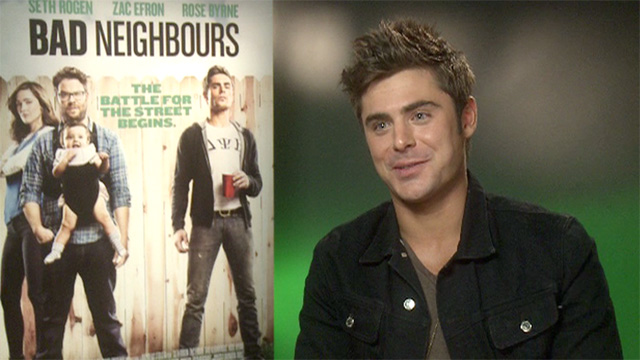 Link to video: Bad Neighbours star Zac Efron: 'Am I the kind of actor I want to be? I think so'
Not included in the official box-office rankings, but nevertheless the real chart champion, is raucous comedy Bad Neighbours and that's despite only playing two out of the three weekend days, ie Saturday and Sunday. The film continues to play every day this week, before its official opening on Friday. All nine days of takings – the six days of previews, plus the three days of the official weekend period – will be announced together next week as its opening number.
Twitter has been abuzz with conspiracy theories that this strategy represents a scam to artificially inflate the opening number for Bad Neighbours, when it's officially announced, to be then trumpeted in marketing. However, it turns out Bad Neighbours didn't need any artificial boosting to claim the top spot. The film is reported to have grossed over £2.5m on Saturday and Sunday (well ahead of official top title The Amazing Spider-Man 2), rising to £3.5m including bank holiday Monday.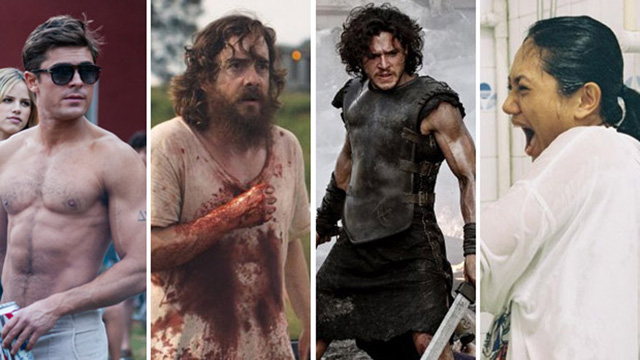 Link to video: The Guardian Film Show: Pompeii, Bad Neighbours, Blue Ruin and Ilo Ilo
Considering that sunny skies for much of the weekend will have negatively impacted numbers across the board, it's a stunning result. Even if Bad Neighbours only manages to average £500,000 a day for the rest of the week, it will still be carrying forward a hefty £5m in previews into the upcoming weekend play period.
Universal's explanation of its strategy is simply that "with Bad Neighbours we seized an opportunity to start previews over the UK bank holiday weekend in anticipation of the worldwide release this coming weekend". We might still ponder why the date couldn't come forward all the way to Friday 2 May, but it's presumably due to a global alignment of official release dates on this particular title.