While this summer's box-office doldrums have been partly blamed on a relative lack of big family titles, the scarcity has certainly been good news for Laika's The Boxtrolls, which retains the UK crown for a second week, thanks to a week-on-week rise of 2%. After 12 days of play, the stop-frame animation has grossed a handy £3.62m. Laika's previous effort, ParaNorman, stood at a slightly softer £2.95m at the same stage of its run, while 2009's Coraline had reached a sturdier £4.21m at this point.
Thanks to some surprisingly hostile reviews from the international trade press, The Boxtrolls' Metacritic score currently stands at a lowly 51/100. The Rotten Tomatoes rating of 71% fresh includes positive reviews from the Observer, Guardian, Telegraph, Financial Times, Radio Times and Little White Lies, none of which were surveyed by Metacritic.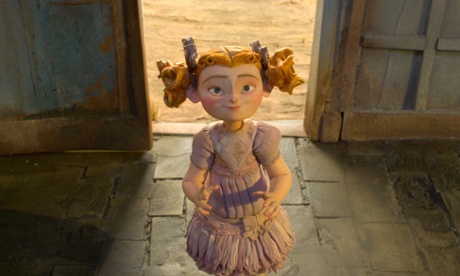 The Boxtrolls sits atop one of the charts showing the least disparity – in terms of weekend box-office takings – we've seen for a while. Its £1.33m weekend gross is only 4.35 times the tally for 10th-placed Before I Go to Sleep. As recently as early August, we witnessed a box-office chart with the top film (The Inbetweeners 2) delivering weekend takings that were 72 times those for the title in 10th place.
The runner-up
Landing just below The Boxtrolls with £1.32m, A Walk Among the Tombstones extends the proposition for Liam Neeson as a dynamic man of action. The 1999-set crime thriller, based on the Laurence Block novel series, performed less well than recent Neeson actioner Non-Stop (debut of £2.65m), although that Joel Silver production benefited from a higher concept and a more mainstream positioning. Another comparison might be the grittier The Grey, which kicked off with £1.09m in January 2012.